Raising the Baa on Fashion | Sheepvention 2019

Now in its 41st year, Hamilton's annual Sheepvention event is once again drawing large crowds to Victoria's South West this week.

From farmers to fashion designers, the three-day show is focused on Australian wool, with events such as a wool handling competition, sheep show, and a ram sale.

Sheepvention kicked off on Sunday morning in the Fashion Pavilion with the presentation of the Australian Wool Innovation (AWI)'s Australasian Young Designer Wool Awards.
This competition has been coordinated since 1991 to encourage young designers and artists to utilise wool when creating garments. It's open to students currently studying Fashion Design across Victoria and South Australia and graduates from the past two years.

Categories for the competition include Corporate Wear, Racewear, Evening Wear, Sports/Streetwear and Fantasy/Theatrical. Entrants are asked to submit a complete outfit, along with a storyboard outlining the creative inspiration behind their design. All garments are required to be constructed with a minimum of 80% wool fibres.

The major prize includes $5000 cash, an Internship with an influential Australian fashion designer, and a Virtue Creative Studios Look Book package valued at $4000.  This year, the competition drew over 29 entries and event organiser, Vicky Whyte, said 'the entries this year have been some of the highest quality we've ever received.'

RMIT University was well represented with several of the award-winning entries from students currently studying at the Brunswick campus. Teacher Tina Marino played a significant role by encouraging her students to enter.

The announcement of the major prize winner is always highly anticipated and this year it was awarded to Feng Feng Wang for her piece Miril Yiril Yiri. The second-year student has amazed staff at RMIT with her unique and original design concepts.  
Feng Feng Wang with her winning design.
Her handmade design was inspired by a myriad of artists. She began designing at the back of the garment, harnessing inspiration from a Japanese Origami Designer. The collar was inspired by Edith Head's designs for Grace Kelly, worn in Alfred Hitchcock's 1950s thrillers. The overall colour of the piece was inspired by the winter feathers of a male Fairy Wren, which is truly captivating. The Australian Fairy Wren drops its vibrant blue feathers in winter, regrowing them again in spring and the name of the winning design, Miril Yiril Yiri, is the Aboriginal name.

Feng Feng was previously a ballerina for China National Ballet and also has experience as a choreographer where she worked alongside many costume designers.
"I like the garments to have movement," she said.  

"The soft merino wool is perfect. I like to design very loosely because it's the only way you can give movement to the fabric, and accurately present how beautiful the quality of the wool is." 

''Only very soft merino wool can give that draping on a garment.'' 
The talented designer hand-drew, cut and sewed the entire garment herself, ''I like to design things that challenge and are a bit original, otherwise it's just no fun," she laughed.

"We learn the classic way to make patterns for garments, but it doesn't mean you have to stay with the traditional ways. You can still play your aesthetic and explore the different possibilities.''

Another prize winner, local year eleven High School student, Lily Egger, was awarded first prize in the Evening Wear category. Her strapless black gown was designed to represent the idea of taking away stereotypes from society and leaving the outline. Characters on the dress were woven from a single line of wool and were intentionally left unfinished and open-ended for the audience to create their own backstories for the character.

Lily made the decision to enter at the last minute which left her only one week to create the masterpiece, which took over 35 hours of hand-sewing. The 15-year-old is currently studying at Hamilton Alexandria College and was ecstatic to win.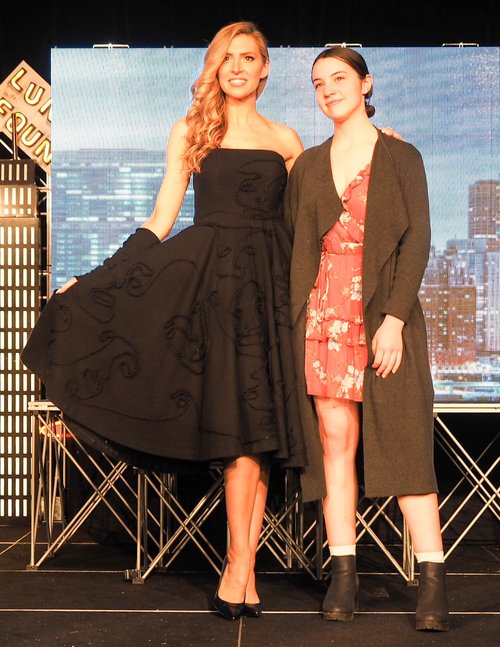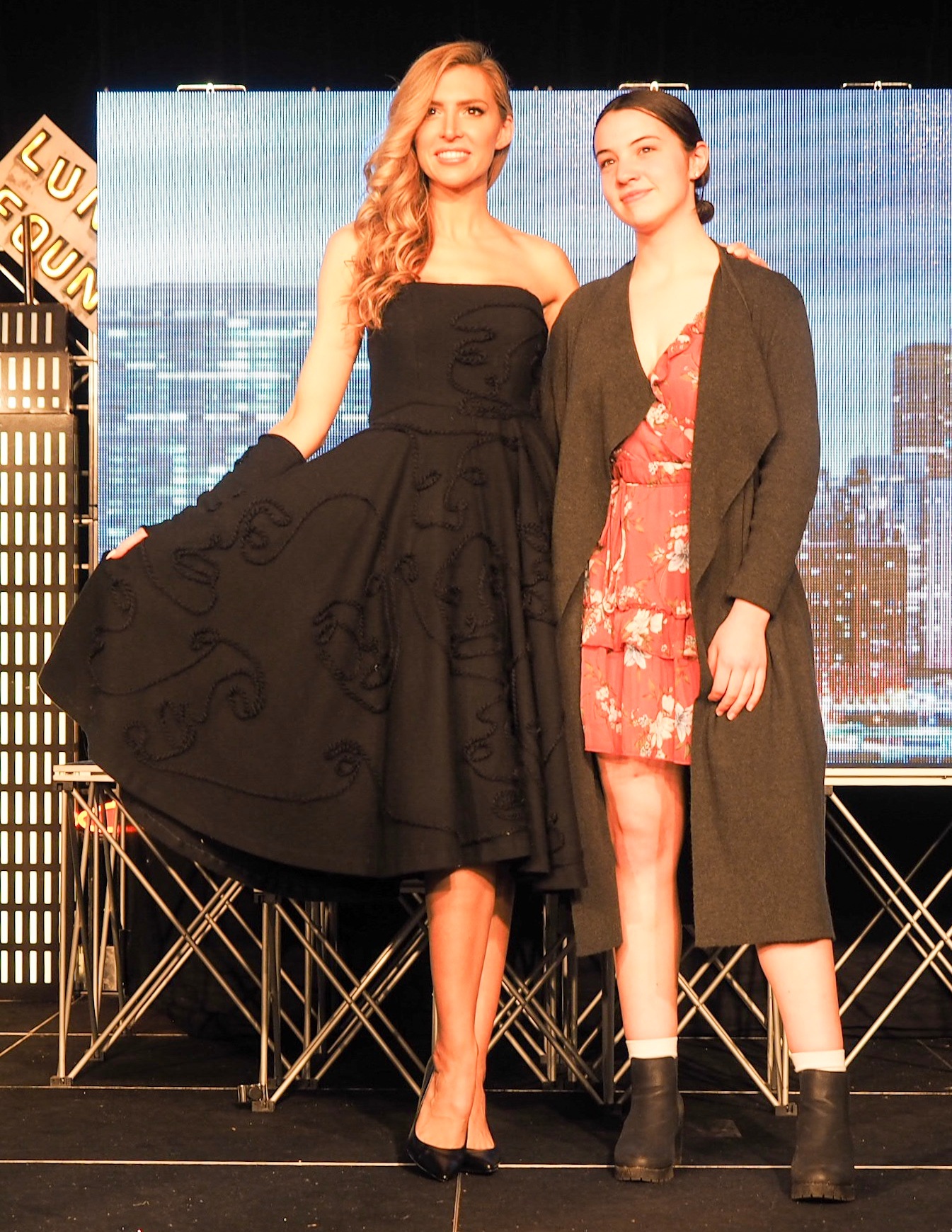 Lily Egger, First Place, Evening Wear.
Fashion parades running throughout Sheepvention will showcase the winning design entries, which will be featured alongside outfits from Sportscraft, Country Road, Kookai, Witchery, Seed, Two Threads and Miss Couture.

You can attend the catwalk shows, sponsored by Ace Radio 3HA, in the Fashion Pavilion at the Hamilton Showgrounds on:
Monday 5 August 2019: 10am, 1pm and 3pm, and
Tuesday 6 August 2019: 10am, 12pm and 2pm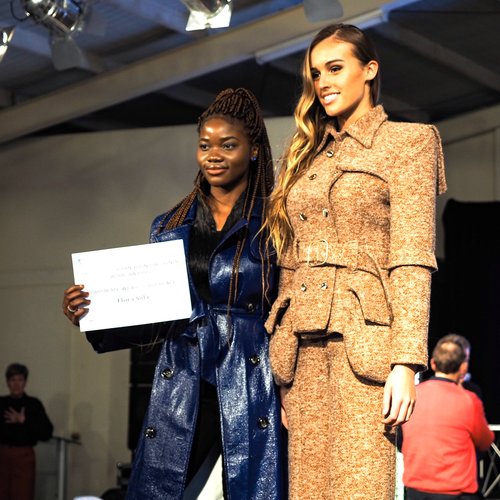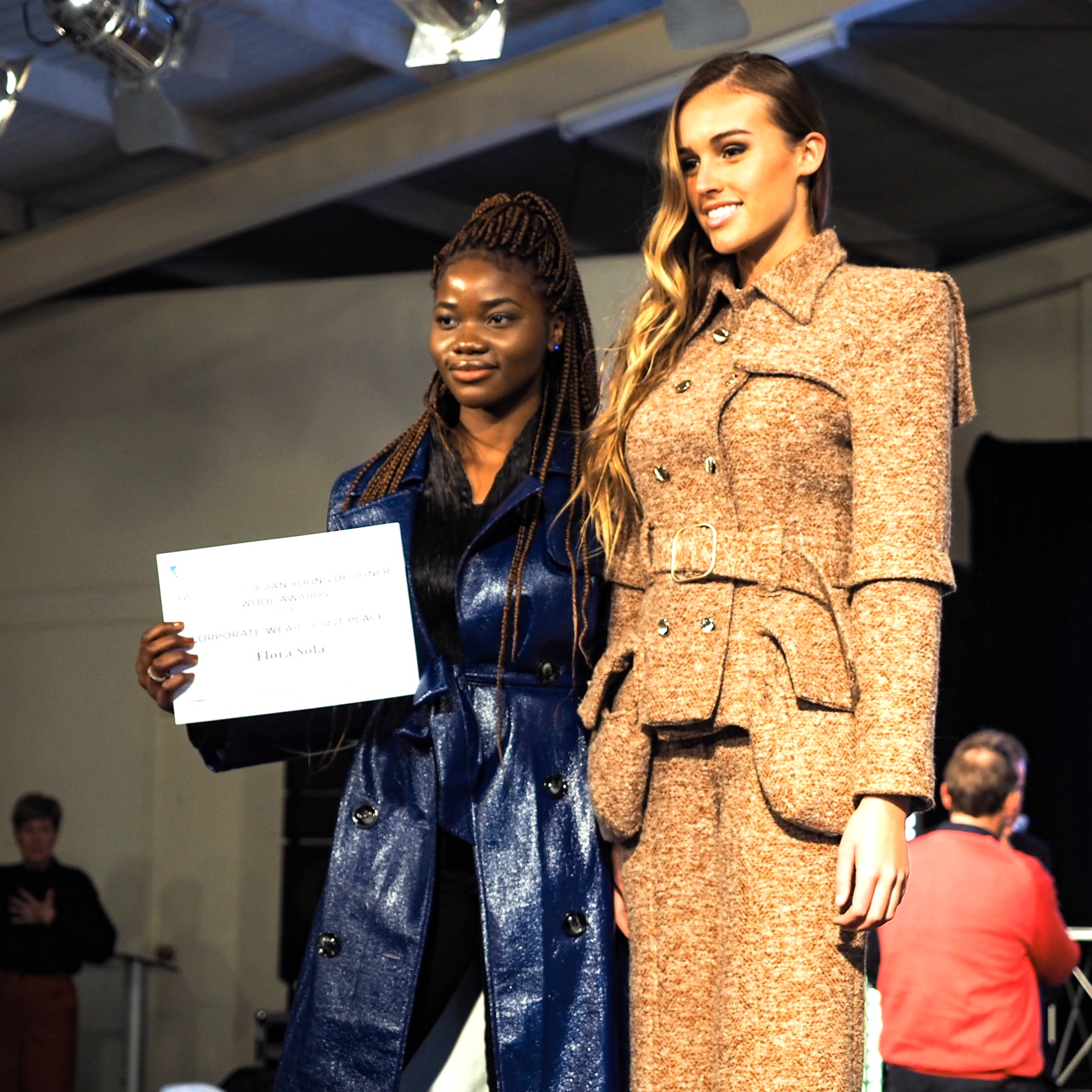 Flora Sola with her first place Corporate Wear design.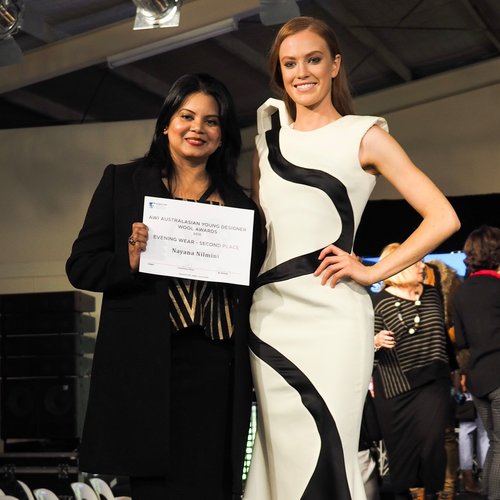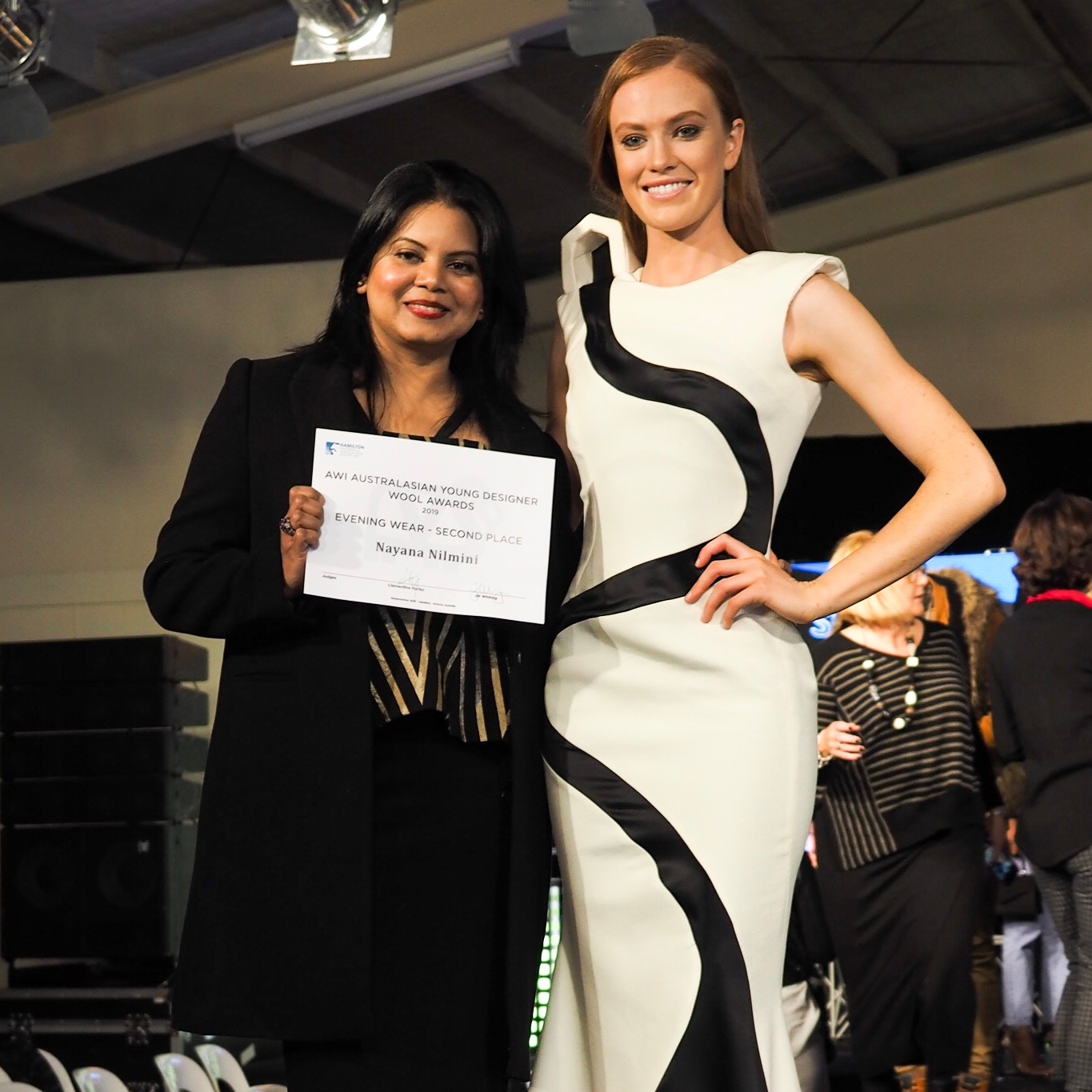 Nayana Nilmini with her 2nd place Evening Wear Design.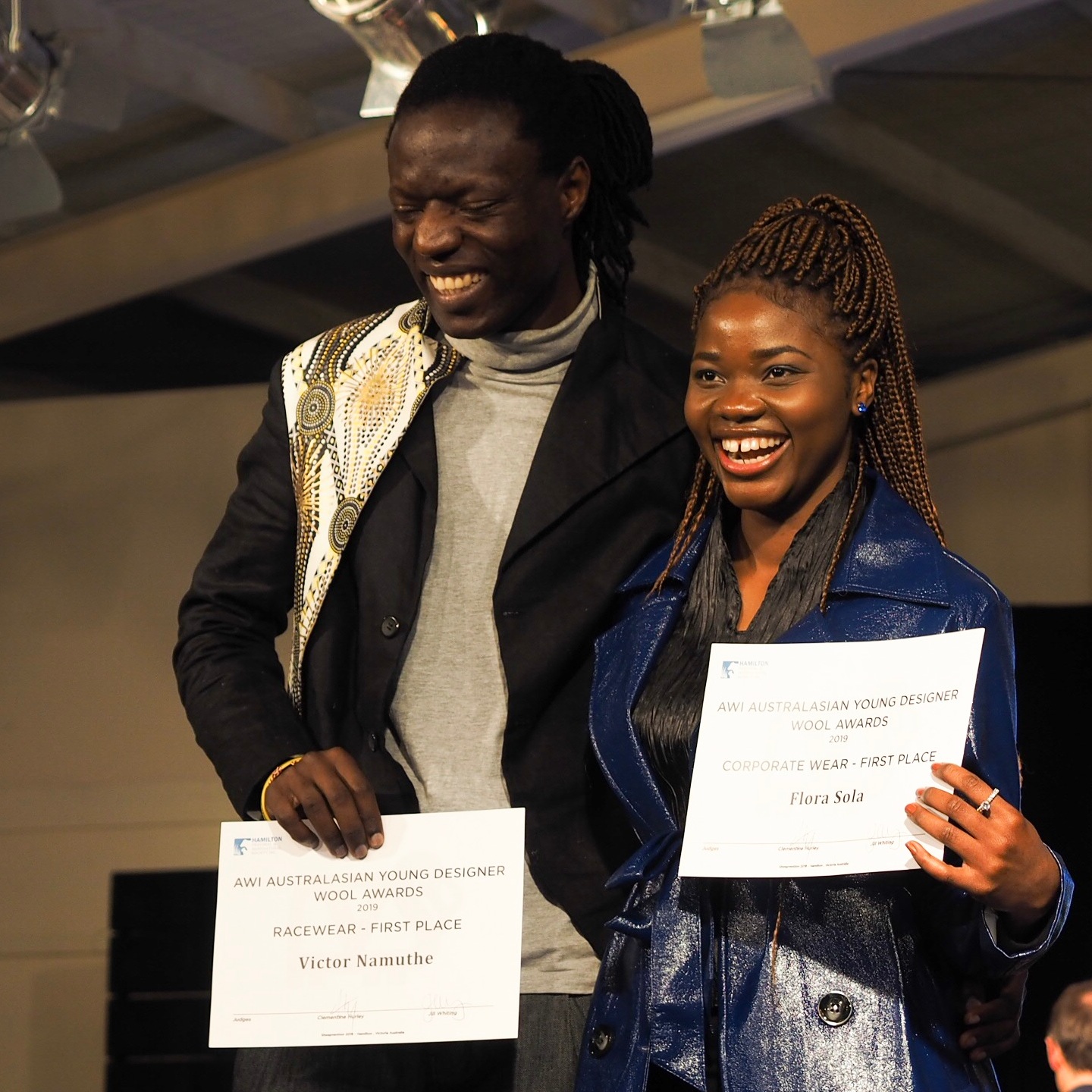 RMIT students Victor Namuthe and Flora Sola both taking first place in their categories.
Article by Petula Savin, Founder of Hamilton-based Fashion Label, Cousin Billie.
Also featured on Rural Room - www.ruralroom.com/raising-the-baa